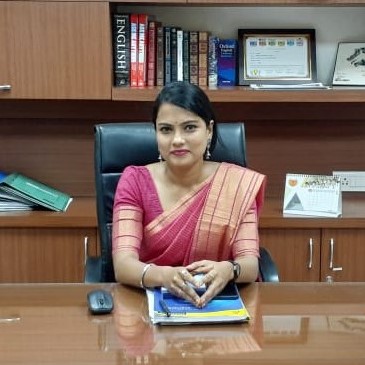 Ms. Rupa Paul
Principal
To those who see with loving eyes, life is beautiful
To those who speak with tender voices, life is peaceful
To those who help with gentle hands, life is full
And to those who care with compassionate hearts, life is good beyond all measure!
Good wishes to everyone! I hope you all are safe and sound. It is rightly said that education is a continuous and lifelong process. It goes on not only in the classroom but also an individual acquires skills and competences in formal and non-formal learning settings throughout the entire life-span. We at Spring Dale International School believes that education is a shared commitment between dedicated teachers, motivated students and enthusiastic parents. We motivate a joyful experiential learning system wherein, each child is encouraged to participate wholeheartedly. At SDIS, we leave no stone unturned to offer zillions of opportunities to our children, it is for them to make the most of it. The school is making the best possible efforts to inculcate strong values combining with academics and extra-curricular activities in the children. Converting every individual into a self-reliant and independent citizen, the school provides a blend of scholastic and co-scholastic activities.
Albert Einsten rightly said, "Education is not about learning of facts, but the training of the mind to think."
In our curriculum, the students are the primary focus and each child is involved in the learning process. We are constantly improving our teaching methodology so that it turns learning into combination of classroom study, research, and scientific discovery. While academic excellence is our major thrust, the school is most importantly devoted to prepare the students for life, groom them to face the challenges of tomorrow, and encourage them to be socially relevant. Hence our approach to learning is child centric, encouraging activity-based learning and inculcating a scientific temper and a spirit of free enquiry.
The parents are the most strengthening power in moulding the future of children. Their consistent support empowers us to do more and more. I pay my gratitude to them for their faith in us.
Hence enrolling in our school will ensure proper guidance to our pupils as we groom them from Toddlers section to class XII.
I am confident enough that SDIS will grow stronger day by day, adding a new leaf to the grandeur of the school.
Education is the kindling of a flame, not the filling of a vessel.
-Socrates